How Ella's Bubbles use WooCommerce Product Add-Ons Ultimate to sell luxury bathtubs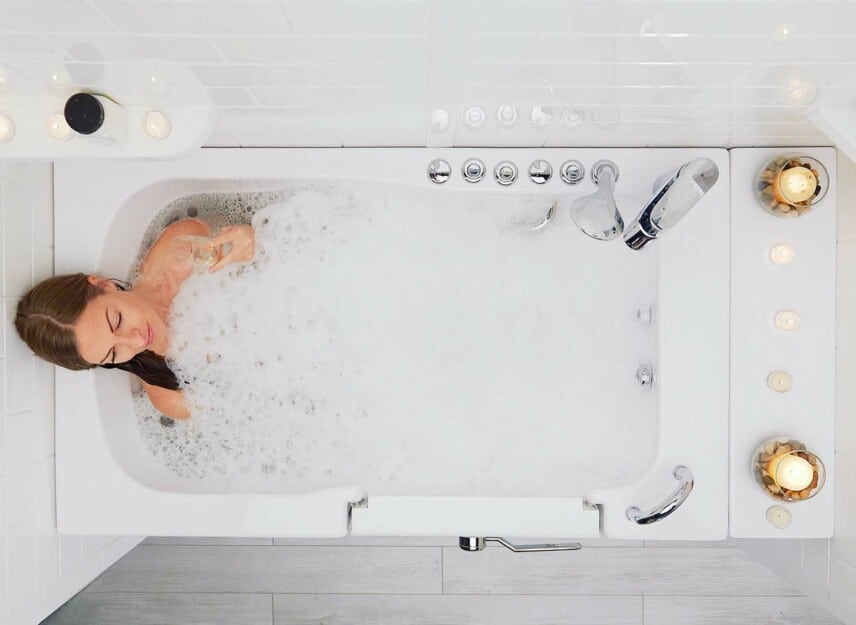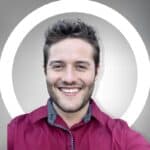 In this case study, Tanner Tattini, CMO of Ella's Bubbles, tells us how they use WooCommerce Product Add-Ons to sell customised luxury bathtubs.
Can you tell us about yourself and the story of how you started your company?
Ella's Bubbles is a Walk In Bathtub Company founded in 2005 on the basis of an Aging in Place model. Allowing seniors, disabled, or even the luxurious conveniently to bathe safely in an experience not offered by any other bathtub on the market.
Our devotion to a fair pricing structure and custom unique design has labeled Ella's Bubbles as a Top Voted Walk In Tub in the bathroom and Aging in Place industry. With a Chicago Illinois Warehouse, where each Walk In Tub is Designed, Assembled, Tested – we continue to innovate new products each year like our Two Seat Walk In Tub and Bariatric/Athletic ShaK models. It is a pleasure to provide a necessity product on fair and honest values to those in need.

Could you give some information about how you built your site?
The Ella's Bubbles Walk In Tub website was built with the intention of overall convenience with a diverse team of all skillsets. Using WordPress as our mainframe has facilitated web-change convenience and allows each team member to make their own approved change.
For example, our photographers can update images, our content writers can publish their own blogs, and even our sales team can adjust product descriptions. The theme is extensively modified with the use of multiple developers, custom plugins, and server-sided language. Altogether, WordPress allows our Walk In Tub delivery to remain 'easy to pivot' in a critical market
What made you choose Product Add-Ons Ultimate?
Although WordPress is a great framework, and the knowledge of our developers is highly extensive – sometimes a little bit of R&D will highlight that an alternative team of knowledgeable developers have already created exactly what you are looking for!
This was the case with Product Add-Ons Ultimate. Walk In Bathtubs are a highly variable product, with thousands of SKUs even with just 28+ unique models. With all of this variation, our team needed more flexibility in regards to product additions – and the team at Product Add-Ons Ultimate went above and beyond in all directions while creating this plugin. A few details I was seeking were:
Can I add images or descriptions once the user selects an option
Can I tie a unique price based on conditional logic
Are other plugins compatible such as "Share Cart"
And the answers were all Yes!
Can you provide some details on how you use Add-Ons Ultimate?
Ella's Bubbles is currently using Product Add-Ons Ultimate for our Walk In Tub pages. For instance, our Elite Walk In Bathtub is a great seller with a Stainless Steel Door. We use the default WooCommerce variations to allow the customer to choose their Jetting/Door/Faucet Options. Then, we combine Product Add-Ons Ultimate to offer Optional Features in a very luxurious manner to the customer. This can be seen demoed on this page.
Notice how when an option is selected and included, we present the user with a "rewarding" experience of an image/description display. The price is also discrete until the user engages the dropdown. There are many creative and 'playful' opportunities that can easily be implemented with this plugin.
How did you find the experience of using the plugin?
The experience of using Product Add-Ons Ultimate for Ella Walk In Tubs has been convenient, easy, flexible, and luxurious! A plugin that truly pushes all limitations, and grants capability to the web team to be as efficient and creative as they please!
Were there any features you found particularly useful?
Conditional logic is a great addition that pushes the limits and breaks the barriers of normal product add-on plugins. With conditional logic, Ella's Bubbles was able to build custom Walk In Tub add-on functionality such as the image/description info blocks that display after the customer chooses to include an item.
It is also important to acknowledge that the support of this plugin feels like family. Any advice that I share is implemented almost instantaneously as the developer team is clearly committed to offering the 'all in one' Product Add-Ons plugin.
Can you share any results or metrics since using the plugin?
Previously, the inclusion of add-ons was simply not an option when checking out at Ella's Bubbles. Rather, the customer would be called and offered additional add-ons after their purchase – which of course created additional tasks and an inconvenient process of additional billing. Not to mention, this inconvenience can easily discourage the customer from investing further.
Product Add-Ons Ultimate is responsible for the inclusion of thousands of Walk In Tub Add-Ons since implementation, and likely thousands of hours granted back to our Order Processing team.
What are the next steps for your business?
The next steps of our business are to continue expansion with peace of mind that our Ella Walk In Tub product pages are under control and luxuriously simplified with Product Add-Ons Ultimate.
Where to find Ella's Bubbles
Thanks to Tanner for taking part in this case study. You can find the Ella's Bubbles website here: https://www.ellasbubbles.com/ and their YouTube chanell here: https://www.youtube.com/user/EllasBubblesLLC.
If you'd like to create your own customised products using WooCommerce, check out the Product Add-Ons Ultimate plugin: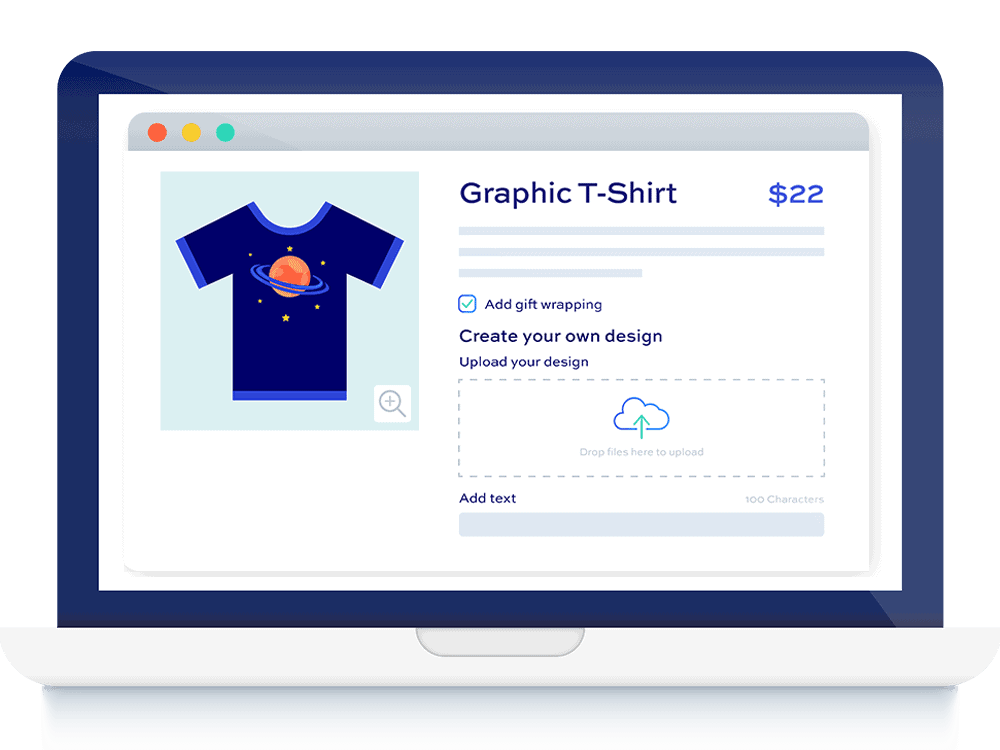 Personalise products with extra fields and custom options