How BAGS & PIECES use Add-Ons Ultimate to sell DIY handbag kits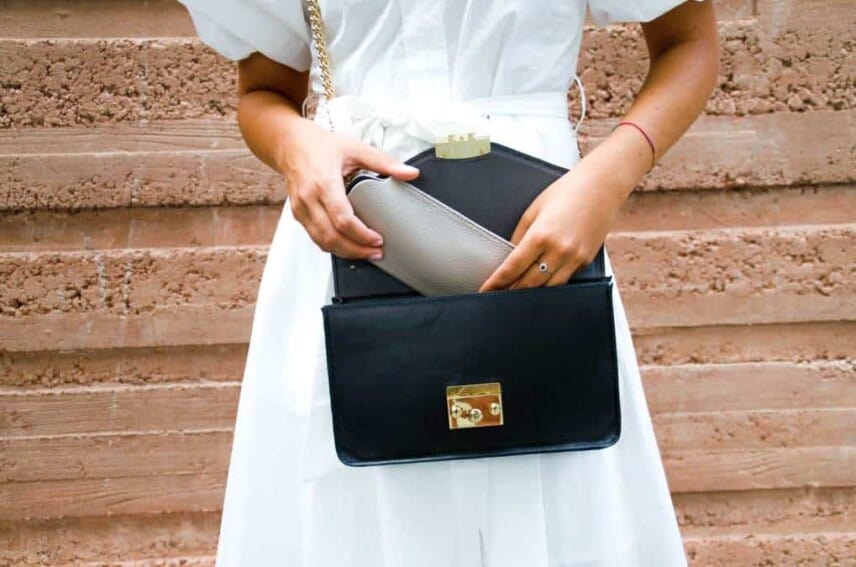 In this case study I speak to Vivian Edel, the Munich based founder and creative mind behind BAGS & PIECES who sell DIY boxes containing everything you need to make your own leather handbag and accessories. No previous knowledge or even a sewing machine is needed. Just the desire and a little time to get creative. The end product is a unique piece that nobody else owns – handmade by you.
Can you tell us about yourself and the story of how you started your company?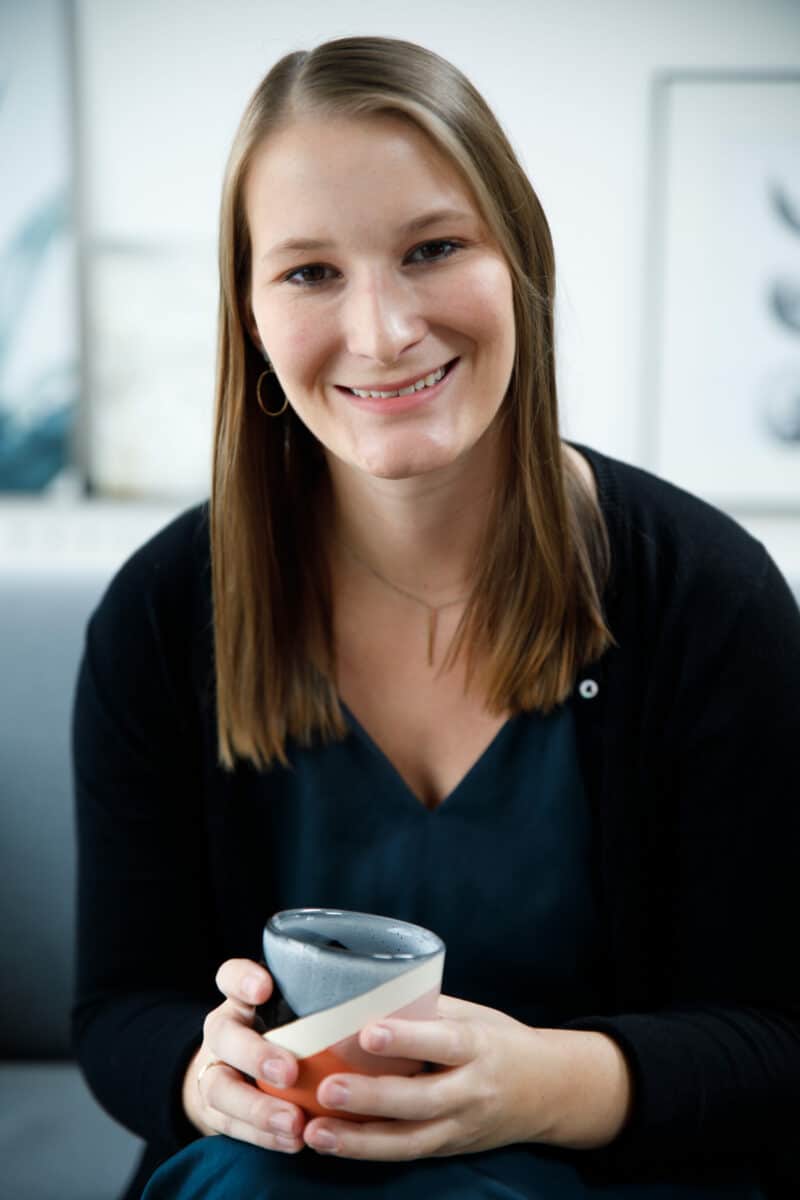 Like many of my customers, I simply love all things Do-It-Yourself and crafts. I own an events and conferences management agency by day but have been sewing and crafting nearly every minute of my free time.
I have always been interested in fashion and always wanted to own a great luxury handbag. However, while in college and university I could not afford one. Then, after some time of being in business, I finally bought myself the handbag I was dreaming of.
However, when I looked at it closely, I realized that it was not complicated in terms of construction. And that's when the thought came into my mind – maybe I could do this myself.
And that is how I got into leathercraft. I spent years consuming the content that was out there to learn how to craft beautiful and professional looking leather accessories and after a while I made my first attempt. The result was not perfect for sure, but it did look like a leather handbag!
One thing was very striking during my whole leathercraft learning journey. Information about fine bag making and a modern approach on design, leathercraft and techniques were rare.
I thought about taking an apprenticeship, but there simply were no job offerings out there, because it's a dying craft. I also learnt there are many mistakes you can make along the way – selecting the wrong leather for a specific project, purchasing the wrong tools and not knowing how to get even started.
This is how the idea of BAGS & PIECES came about. I wanted everyone interested in this topic to get started easily and with a guarantee of success. By simplifying the process whilst maintaining the feeling of crafting and creating something unique with your own hands and without the need to invest in a full hide of leather, expensive tools or machines.
The DIY Boxes of BAGS & PIECES include everything you need to get started crafting your own leather accessories – pre-cut and pre-pricked leather, lining and reinforcement pieces, metal accessories, tools and supplements. There is also step-by-step instruction along with video tutorials.
We offer the ultimate level of personalization to every leather accessory, where customers can select the leather structure of their choice, the color of the leather, lining and metal accessories, along with a monogramming service. Currently we offer two different products: a crossbody bag and a travel set, consisting of three leather accessories.
Could you tell us a bit about how you built your site?
I built the site myself with Wordpress and WooCommerce and used the Flatsome theme which integrates really well with WooCommerce. The builder is very intuitive and there are a lot of pre-made templates which helped a lot.
However, when I was searching for a solution to display all the custom choices available to a customer purchasing one of our DIY Boxes and adding a monogram, I struggled a lot and spent weeks testing different plugins. Then I found Product Add-Ons Ultimate.
As the personalization option is at the heart of my products and is my biggest selling advantage, I could not compromise on the user experience when it comes to choosing your DIY box. If the step of purchasing was complicated, what would the customer then think about the crafting process?
What made you choose Product Add-Ons Ultimate?
Product Add-Ons Ultimate was literally the only plugin that did what I needed it to do. Adding different choices and options to a product which are displayed with pictures/thumbnails can be done with other plugins. But the combination with conditional formatting, the ability to set different prices, to show and hide options based on previous choices – I could not find that with any of the other 8 plugins I tested.
I noticed that many plugins are not displayed properly on the front end – they have many options in the back end, but then don't fit into the overall user experience of the general site. I feel this does not instill customer confidence in a new business.
Also, the possibility of showing different options in different tabs instead of listing all the fields below each other is a huge win in terms of user experience, also for mobile. It makes the purchasing process for the customer easy and structured which is super important.
Can you tell us how you use Add-Ons Ultimate?
For my best seller, the DIY Box for the Ultimate Crossbody Bag, I use the plugin to display all eight different style options a customer needs to choose before ordering.
Firstly, the customer selects a leather structure (smooth or grain leather), and based on the selection, leather colors are shown (either in grain or in smooth pictures).
What I wanted here, is for the leather colors to already show before a customer selects a leather structure – it's important as customers always want to see the colors options at the get go. I love the conditional formatting which allows the colored thumbnails to change depending on whether a customer selects grained or smooth leather.
Customers can also select the color of the lining, the metal accessories (silver or gold) and the carrying option they want. If the customer choses to use a statement strap, different webbing styles are displayed.
In the second tab, customers can add their custom monogramming to the leather. They can choose the color of the embossing foil and their custom initials or pre-made crafty quotes.
Then, based on their selection, the different positioning options on the bag are shown. For my product, this is super important to set up with conditional formatting, as not every quote will fit every position on the bag.
For example, if a customer wants the quote "MADE BY ME" they can't get that quote on the leather attachment piece of the statement strap because it won't fit. If the customer choses a monogram with two initials however, the option to emboss on the strap appears.
In the third tab customers can add gift cards with custom text and gift wrapping.
It is so cool that all the options are bundled and not displayed all in one tab – that would make for a super long list and customers might not bother scrolling down to the product description.
Also, the options look great in the cart and during checkout. The order confirmation email for the customer and our warehouse contains all the information they need to know and it's displayed properly – that's hugely important.
Oh…. And did I even talk about upsells yet? We all know the annoying pop up messages and upsell messages that appear when all you want to do is checkout. I believe these can result in quite a few abandoned carts. Not the case with this plugin!
I simply included them into the different tabs of product customization. "Add a sunglasses case to your purchase of the DIY Box" which only needs to be toggled, another 12,00 Eur of revenue are added to the order.
How did you find the experience of using the plugin?
It's so easy to set-up! The backend is super easy to navigate. I would consider myself as someone with some understanding in tech, but I have no idea at all about coding or anything like that. The documentation is super extensive and the support is really easy to approach.
To be honest, with so many customization options it takes quite some time to set up, but that's only because my embossing options have 60 different combinations. I had a few smaller questions and specific needs in terms of front-end appearance, which all have been solved super quickly with a custom CSS, which makes a big difference for the customer navigating the front end.
Were there any features you found particularly useful?
Conditional formatting, ability to upload images as field options, displaying groups in tabs, inventory management through displaying products as options.
Can you share any results or metrics since using the plugin?
I only launched my site on October 25th 2020, but one thing is very surprising and gold for me. Typically, customers order my bestseller "The Ultimate Crossbody Bag" for 119,00 Eur, but my average order value is now about 135,00 Eur.
This is because nearly every customer adds a personal monogram, and from the stats I have for now, 30% of all customers added a sunglasses case to their bag.
Each purchase is another 11,00 Eur in revenue for me which is huge. I already won the customer and that is the hardest part but increasing the average order value just with one click is a huge win.
What are the next steps for your business?
Having launched only in October, there are still a lot of things that need to be done. I am currently focusing on stabilizing basic processes such as buying new materials, order processing, shipping and customer service and once that's all set, I am looking forward to spreading the word!
I will need to get more eyes in front of my business to grow, so next I will properly dive into email marketing and Pinterest. Also, I want to launch more designs next year, because my first customers already start asking for new products! Wohooo!
Is there anything else we should know?
Yes! This company is not just about handbags, but leather accessories in general. For Christmas, we are now launching a men's collection for the DIY travel kit and some DIY belts, with super masculine leather options to choose from.
So, if any male readers get asked by the women in their life what they want as a gift for their next birthday or Christmas – this might be for you, too!
Where to find BAGS & PIECES
Thanks to Vivian for taking in part in this case study.
You take a look at the BAGS & PIECES website here: https://bagsandpieces.co/. The site is in German and English.
You can also follow them on Instagram: https://www.instagram.com/bagsandpieces.eng
For more information about the Product Add-Ons Ultimate plugin, click the button below: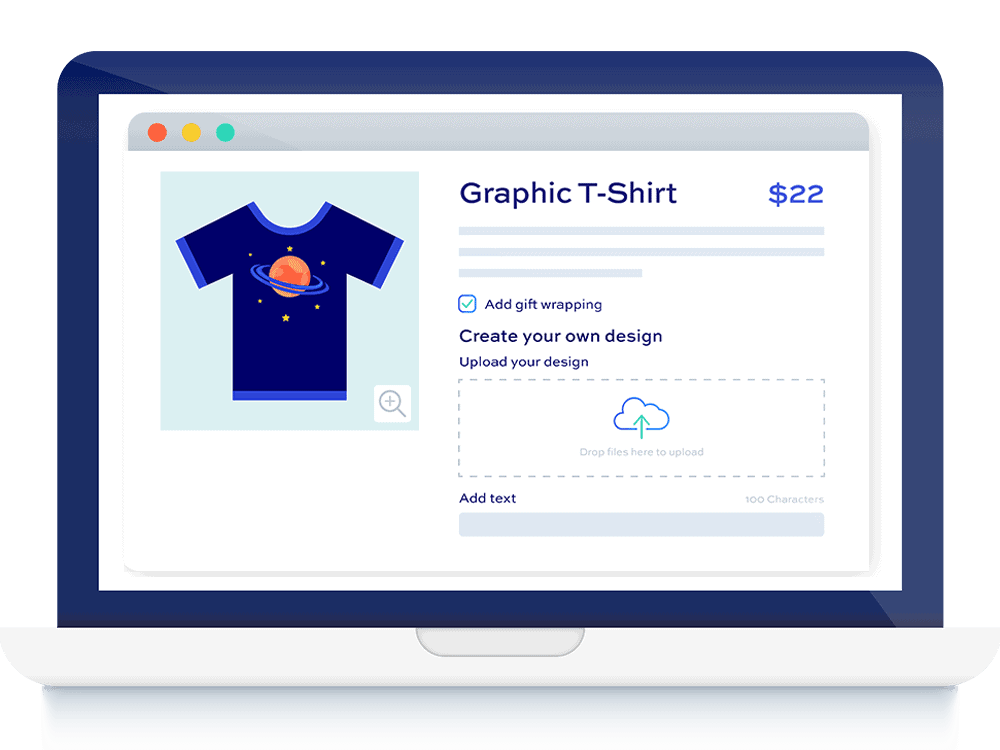 Personalise products with extra fields and custom options